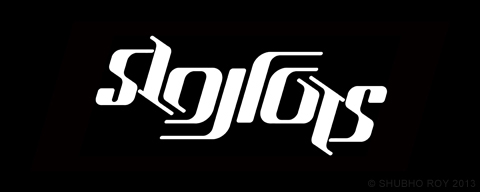 Ambigram: সত্যজিৎ (Satyajit).
Ambigrams aren't necessarily the highest form of lettering art, but it can be a fun way to ease the tedium of uninspiration. Latin-based letters are much easier to handle, so I tried the one above in Bangla: সত্যজিৎ (Satyajit). A geometric styling helps, which explains the 90s-flavored lettering of this one.
Hope to post more in future…

© Shubho, 2013.