'Now draw a tree,' our Professor [Nandalal] Bose would say. 'Draw a tree, but not in the western fashion. Not from top downwards. A tree gorws up, not down. The strokes must be from the base upwards…' This was basic—this reverence for life, for organic growth.
—Satyajit Ray
Our Films, Their Films
Rarely do we get to compare two great designers in this fashion. Nandalal Bose designed the Nandan seal in the 1930s, for Nandan, Santiniketan. Satyajit Ray designed the Nandan logo about 50 odd years later, for Nandan, Kolkata.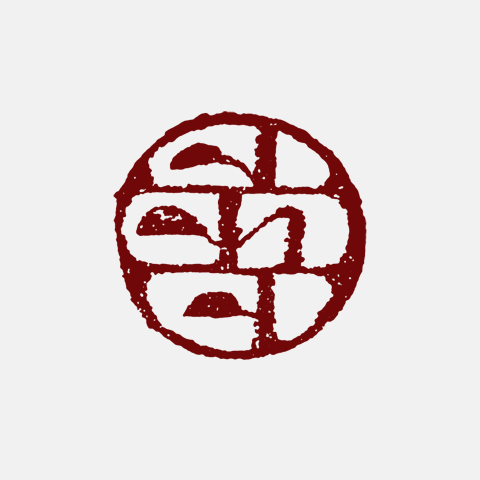 Nandan seal by Nandalal Bose, 1930s
The similarities are remarkable, yet the differences are more striking. Both use a circular format, both arrange the letters vertically, both use vegetal motifs. But both negotiate the circular space, which is rarely used for vertical lettering, in their very distinct ways. Nandalal, for his tiny wooden seal, breaks the circle in 3 distinct latitudinal tiers, and then negotiates each tier according to its spatial demand. Satyajit's spatial organization is more complex and at once latitudinal & longitudinal. While there is a conceptual tiering, it is concealed by a more conspicuous longitudinal division where the left hemisphere, occupied with the highly stylized & playful lettering, is mirrored on the right with a vine-like flourish.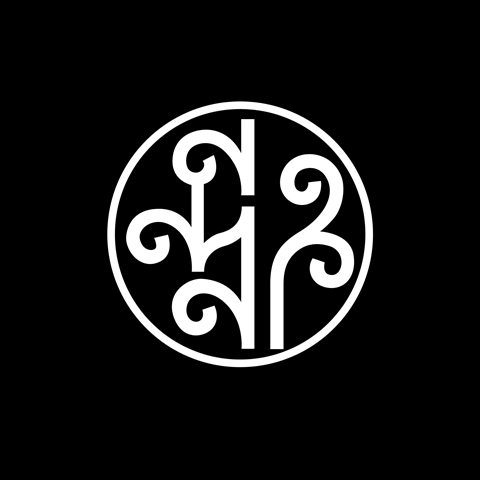 Nandan logo by Satyajit Ray, 1985
The use of the rising vine appears to serve another function, apart from that of space, of being a rather playful pointer for something else: something rooted in Satyajit's obsession with wordplay. The word nandan in Bengali is a palindrome, if we take the conjunct na-da as a singular unit, as it is done while lettering: it reads the same from backward or forward when written in Bengali letters. Being a vertically arranged text, the flow of the eye would usually be top-down, but the rising vine counters the ocular flow and makes the eye go bottom-up. This directional tension might appear accidental, but it draws our attention towards the fact that these letters being a palindrome it should read the same bottom-up as well. Knowing Satyajit Ray's penchant for wordplay & riddles, I personally wouldn't be surprised if this was part of the scheme which, even without this little discovery, would appear no less brilliant.
I would also like to think that while designing it, Nandalal's much earlier design was somewhere at the back of Satyajit's mind. Satyajit himself always mentioned Nandalal's influence in his illustrations. And when he was in Santiniketan, studying under Nandalal in Kala-Bhavan (where the Nandan is), the logo was already in use. But in Satyajit's case it functioned merely as a starting-point.

© Shubho Roy 2010